Import & Export
Step-By-Step Guide For Importing to & Selling Imported Food Products in Singapore
---
As a food and beverage operator thinking about importing food to Singapore, you probably know you'll have to follow strict regulations to bring food to your end consumers. We took some time to come up with a detailed step-by-step guide for you so you can find all the information you need right here.
This guide is for you if you are an individual or business importing food or food products not intended for medicine purposes into Singapore. In it, we share the steps to take to comply with the Singapore Food Agency (SFA), apply through TradeNet, and navigate Singapore Customs. With this information, you will be ready to sell your imported food products in Singapore.
TL:DR Bonus - scroll to the end of this article to save summarised step-by-step checklist guide as your cheatsheet!
Step 1: Get Your Import License or Permit
To begin the process, get your import license or permit in advance. The SFA ensures food safety standards are met in Singapore. This agency issues the licenses or permits that you need to import food into the country.
If you are importing fresh foods like meat, seafood, table eggs, fruits, and vegetables, you need an SFA license. If you are importing processed foods, you need an SFA registered permit.
Whatever you plan to import, you must
Register with the Accounting and Corporate Regulatory Authority (ACRA)
Register and activate your Unique Entity Number (UEN) with Singapore Customs
Maintain a GIRO account with SFA to pay fees and acquire permits
Ensure you comply with the relevant food legislation acts governed by the SFA (see below)
To ensure you comply with relevant legislation, you can write to the SFA. Share your company name, the product name, manufacturer, country of origin, and when you want to import. The SFA can then share with you any certificates you need.
To apply for your license or permit, you will use TradeNet, Singapore's national single-window for trade declaration. Be ready with your license and registration number and your product and harmonization (HS) code. Your application may require additional documents including
Certificate of Hazard Analysis Critical Control Point (HACCP)
Certificate of Good Manufacturing Practices (GMP)
Health Certificate issued by a competent food or veterinary authority of the exporting country or region
Attestation of export issued by a competent food or veterinary authority of the exporting country or region
Factory license issued by the regulatory authority of the exporting country or region for your products
When your application is complete, you will receive a Unique Reference Number (URN). When the SFA and Singapore Customs approve your application through TradeNet, you will be issued a Cargo Clearance Permit (CCP), which also serves as an SFA import permit. Print out your CCP and make the required number of copies of the CCP to use for clearance at the border checkpoint and inspection. Pay all import fees through the GIRO account.
Step 2: Prepare for Your Import
Once you have your license or permit and register with the SFA, you'll want to ensure your import goes smoothly. It helps to understand the Sale of Food Act. You may also want to research specific details for commercial food imports.
Your priorities include
Knowing your food product classification
Complying with the relevant food legislation
Satisfying SFA's labelling requirements
Meeting SFA's conditions for specific food types.
Be sure all food additives and ingredients in your products are allowed by the SFA and submit any required documents for high-risk products.
It's important to import from only approved sources. This means that the exporting agency should have a quality assurance program acceptable to the SFA and that the exporting agency is under the proper supervision of the food authority of your exporting country or region.
When you are ready, book an inspection for the food products you are importing. (If necessary, use the proper code for processed food imports.)
When you know that your supplier is export-ready and you are prepared for the import, notify the SFA.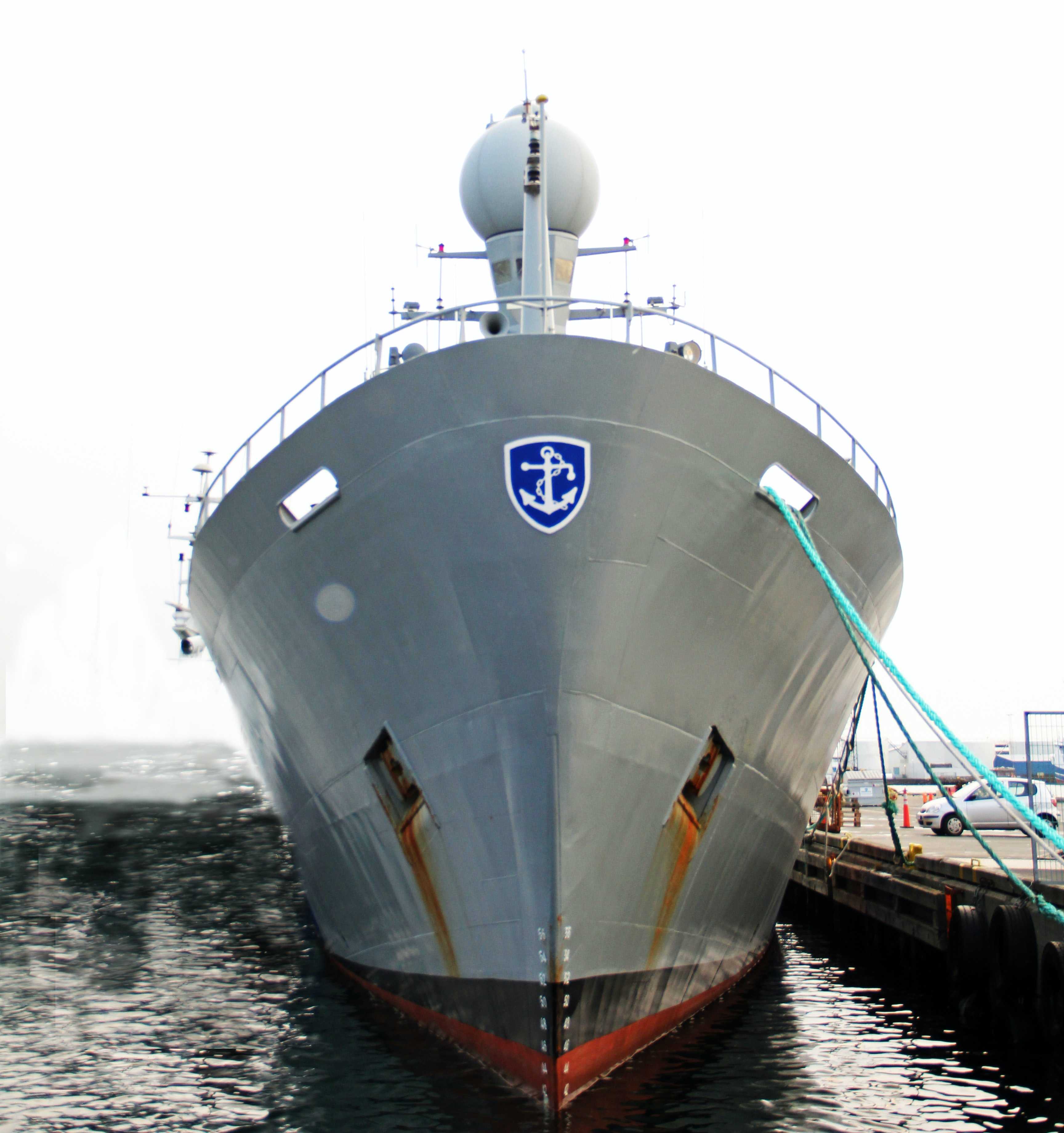 (Photo by Jan Canty on Unsplash)
Step 3: Get Ready for the Singapore Customs Inspection
If you are a first-time importer or exporter or you are importing a first-time product, your process can trigger an SFA inspection before your goods are released to you. Some products may require health certifications. Special products like cereals, coconut milk, and mineral water need additional documents. The SFA may require a sample test at the point of arrival.
At present, you should expect delays for countries with high rates of Covid-19 cases.
Step 4: Prepare to Sell Your Product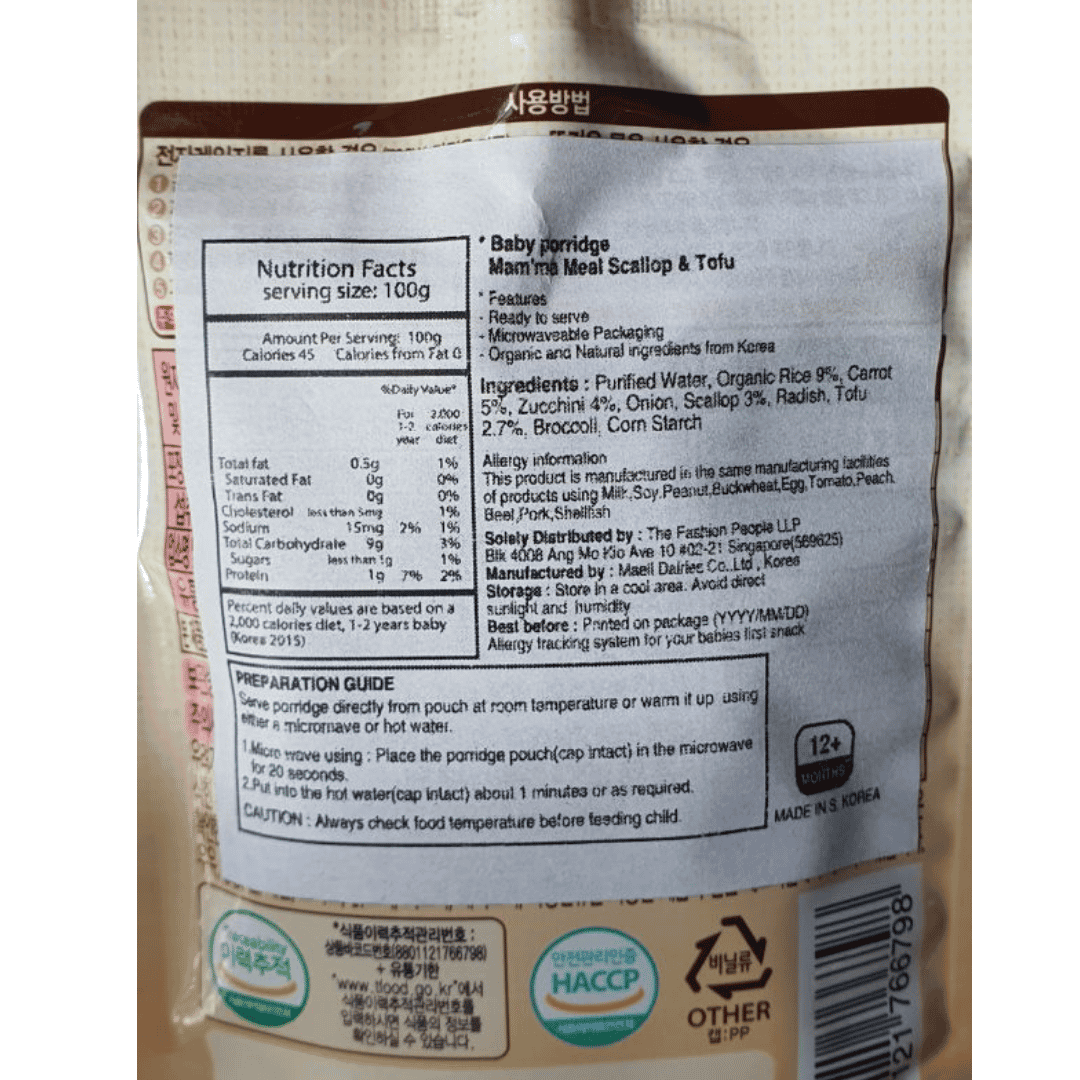 (Example of food label in Singapore)
Of course, labels are essential to get your products to market. Create your labels with your end customer in mind. You can have the exporter create the label in the exporting country or create your labels in Singapore.
It is mandatory that labels include certain information in English. Here's what you need to include:
Name or description of food
Statement of ingredients
Net quantity of food in the package
Name and address of local food business
Country of origin for imported food products
Your product may require special labelling and additions, in which case you can consult the SFA's "A Guide to Food Labelling and Advertisements."
You're Ready to Import Food into Singapore!
Congratulations! You now have the fundamental information you need to import food into Singapore. It's time to get started.
If you're looking for ready-to-sell products or seeking support as you import products into Singapore, you don't have to look far. As a B2B marketplace for high quality, certified food products, Trustana may be your next step for hassle-free business. We offer a curated selection of imported products already ready for sale in Singapore (Find out more from case studies from Trustana customers). We can help you meet SFA standards and navigate the import process with ease. Contact us today.
Import and Sell Food in Singapore Cheatsheet
Tip: right click to save this image to your folder for easier reference
Source:
Expert calls conducted with industrial experts by Trustana