Cross-border Trade
Overcoming Logistics Costs – Your Ultimate Guide
---
Unprecedented challenges were faced by every company throughout the pandemic and in its ongoing recovery. Continue reading to get an overview of the most crucial challenges on the horizon for 2022, with regards to transportation and logistics.
Capacity Constraints
Supply chains are becoming increasingly complex. Therefore, it becomes tougher for shippers and carriers to manage the flow of goods. This complexity may be caused by a myriad of factors - Global sourcing, just-in-time delivery, the growth of ecommerce and more.
This challenge can be overcome by both shippers and carriers working together to create a comprehensive plan for managing the supply chain effectively. This plan should include strategies for dealing with disruptions, as well as mechanisms for tracking and monitoring inventory levels.
In addition, shippers and carriers should adopt the right technology to help them optimize their supply chain operations. Technology helps you automate tasks such as order processing and freight booking, which can help reduce the amount of time needed to complete these tasks.
By working together and using technology, shippers and carriers can manage the increasing complexity in supply chains. This will help them to improve efficiency and reduce costs.

Rise of Freight costs
Rising freight costs are partly a result of the carrier and capacity shortages as mentioned above, and this trend is likely to continue in 2022.
Rising oil prices translate directly to higher diesel prices. U.S. diesel prices are up significantly since last year and are said to go higher as sanctions are mounted against Russia, the third-largest oil producer in the world. These costs make way down to shippers, allowing international shipping to be even more expensive. In Asian ports, trucking is also increasingly unavailable due to quarantine rules and travel restrictions.
Dealing with disruptions
Disruptions in supply chains may arise due to a variety of reasons such as natural disasters, labor strikes, or system failures. These disruptions make it difficult for shippers and carriers to get back on track. Here's our tips when dealing with disruptions in supply chains:
Communicate with your suppliers and customers regularly - Thus, they are updated on the situation, and this minimizes the severity.

Have an up-to-date contact list – This makes it easier to reach out to all your suppliers and customers in the event of an emergency.

Plan beforehand - If you know that a disruption is likely to happen, have a backup plan ready. This minimizes the potential impact of the disruption.

Remain calm and organized - When things get messy, it will be tough to make the right decisions. Stay calm and focused so that you can handle the situation effectively.
Meeting consumer demand
Consumers are increasingly demanding faster deliveries from retailers. This places lots of pressure on supply chains, to find ways of speeding up the delivery process without compromising quality or safety.
Thus, many companies are looking towards outsourcing to third-party logistics providers (TPLs) to manage the influx of orders. TPLs have the expertise and resources required to handle large volumes of shipments, as well as ensuring that these products reach their destination on time.
A 3PL not only specializes in logistics, but they also maintain a larger network of warehouses, fulfillment centers, and logistics providers so they can offer complete service customization, superior business intelligence, and end-to-end logistics solutions.
Interested in hiring a 3PL? Learn more here: how to choose the right third-party logistics provider.
How to reduce logistics costs
Now, you should be slightly clearer about what logistics costs are and how you can deploy a strategy to offset them.
Depending on your business, there are several different ways to reduce logistics costs and supply chain expenditures.
Improve Customer Satisfaction
If you are an e-commerce retailer, in order to decrease logistics costs, improve overall customer satisfaction. The happier your customers are, the stronger your bottom line will be.
But how do you improve customer satisfaction? Focus on reducing cart abandonment and increasing average order value.
Reduce Cart Abandonment Rate
One of the most common issue e-commerce retailers face is cart abandonment problems resulting from high costs of shipping. This is why many e-commerce businesses offer low costs or free shipping.
Increase Average Order Value
In order to reduce cart abandonment rate, you can also entice shoppers to spend more money by implementing a minimum spending threshold to cover the cost of shipping.
Centralize Procurement
It is way more efficient to source materials from a supplier near your manufacturing plant than to ship the same materials across the country.
Consolidate Shipments
If you send partial shipments to the same place every week, it is far more efficient and cost-effective to consolidate a number of partial shipments into one full shipment. This process minimizes the total number of loads you have to pay for, therefore reducing your transportation costs to the bare minimum required.
Focus on Informed Decision Making
No matter how good of a logistics analyst you are, you can't reduce logistics costs without making informed decisions. How are you to know where there is excess logistics spending if you don't have the data to see where you're incurring excess cost?
Warehouse management systems (WMS) and transportation management systems (TMS) can help your team identify inefficiencies, reduce excess expenditure, and improve operational effectiveness.
Automate Warehouse and Logistics Processes
Using automated warehouse technologies such as automatic storage and retrieval systems, automated shipping, modular shelving systems, and warehouse robotics, your warehouse and logistics team can accomplish more with less time, effort, and resources.
Get prepared for the future challenges of logistics management with the right strategy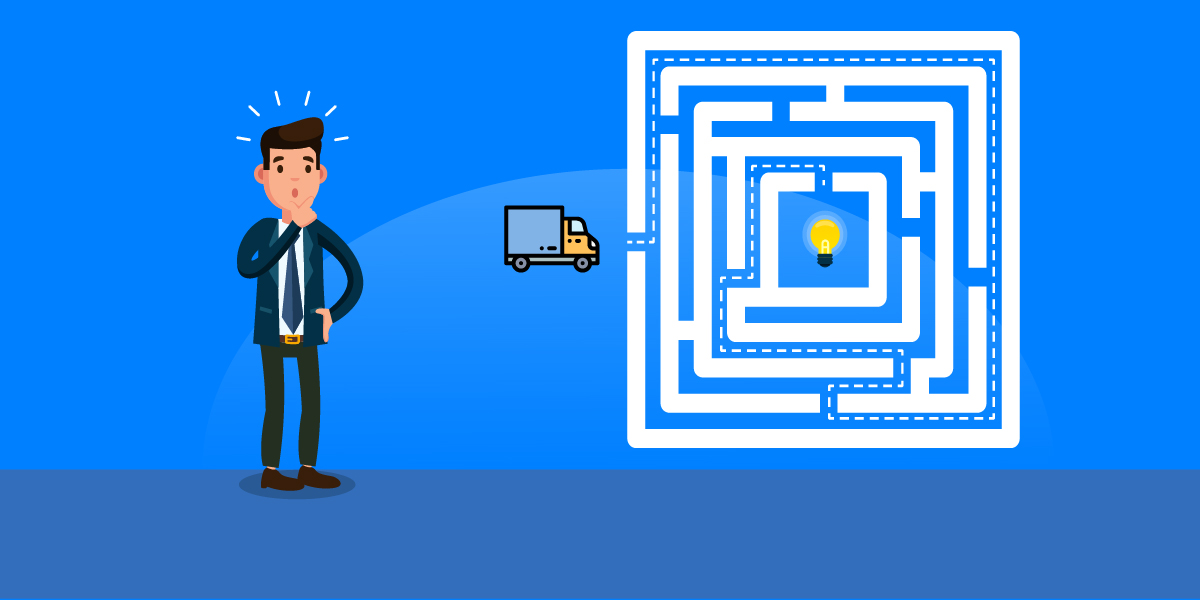 Image: Boombirds
Looking ahead for the rest of 2022, these are some of the key challenges that supply chains will face. We hope these tips will help you make the right decisions when dealing with these issues. There's no doubt that the logistics industry already has its hands full – Thus, by preparing for these challenges now, businesses can ensure that they are ready for whatever comes their way. And in order to prepare, the logistics industry needs to focus on becoming as flexible as possible by using technology to their advantage.
Through using technology, the logistics industry can reduce mileage, transportation costs, and emissions, increase transparency, and boost efficiency and effectiveness across the entire supply chain.
Let Trustana Reduce The Load For You
With Trustana providing end-to-end trade support services including cross border payments, transaction fulfillment, and shipping and logistics services, rest assured your goods will always be shipped and delivered in perfect condition and on time.
Additionally, Trustana is also offering you free returns on your first purchase and free international shipping on all products that have a very small minimum spend. Therefore, minimize risks on your first order if you're unsure of what to buy and how it will do in your store.
Be sure to make use of these exclusive offers as it is only available for a limited time till 6 June. Check our website and find your next best-seller!
There are many hidden logistics costs that may account for any business's margin. If you are seeking to keep logistics costs down and want to hand off time-consuming tasks like order fulfillment and shipping, check out Trustana Wholesale!