Cross-border Trade
Cross-border F&B Sourcing Reinvented: A New Virtual Experience
---
Although we are seeing recovery in the last quarter, the ongoing global pandemic is still presenting uncertainties and disruptions for businesses across the globe. For the food & beverage industry, this means rethinking suppliers, sources, distribution channels and the whole supply chain.

We certainly saw a boom in digitalisation and cross-border e-commerce in the last 18 months, but are businesses fully leveraging the potential that it can bring to international trade?

Transcending borders - Sourcing goes online

Virtual conferences and business events are indeed becoming a norm, but these trade shows are still largely "one-way" and can sometimes lack interactivity. Not to mention, what happens after the event?

With that in mind, we held our first F&B Virtual Sourcing Fair on 30 July 2021, a continuation of the annual Singapore-China Food Trade Mission. The event was organised by the Chongqing Connectivity Initiative Bureau (CCIB) and Enterprise Singapore (ESG), and co-hosted by Trustana.
(Host addressing participants at the F&B Virtual Sourcing Fair in China)
The full day event featured a hybrid format with physical and virtual participation. We saw over 230 companies from Singapore, Malaysia, Indonesia, Philippines, China and more sign up, along with 19 specially curated, pre-screened exhibitors from Sichuan, Chongqing and Singapore. Some of the exhibitors include:
Chen Fried Dough Twists Food
Baijia Akuan Food
Qishuang Group
Pookin Agriculture
F.EAST
Halifa (Bobo)
Yeo's
Prima

A modern format for buyers and suppliers

A cozy conference room was set up in Chongqing, where buyers and exhibitors from China participated at the event in-person*. For the rest of us outside China, both the Singapore exhibitors and buyers in Asia connected online - with the sessions being livestreamed to viewers.
(Physical event taking place in China, with the rest of Asia connected online)
Senior representatives from CCIB and ESG kickstarted the event with a few words and launched the official event platform on Trustana. This was followed by product showcases with live tasting and Q&A by the exhibitors (with English and Mandarin translations).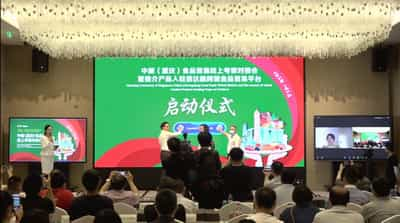 (Official launch of event platform on Trustana)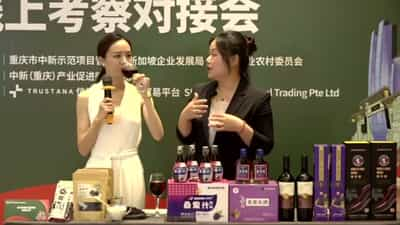 (Live broadcast of product showcase)
Buyers were able to access the official event platform on Trustana to browse the full catalogue of 70+ products and request for more information all at their fingertips, while simultaneously watching the live demonstrations. Free sample sets were up for order prior to the event and were delivered directly to participants ahead of time.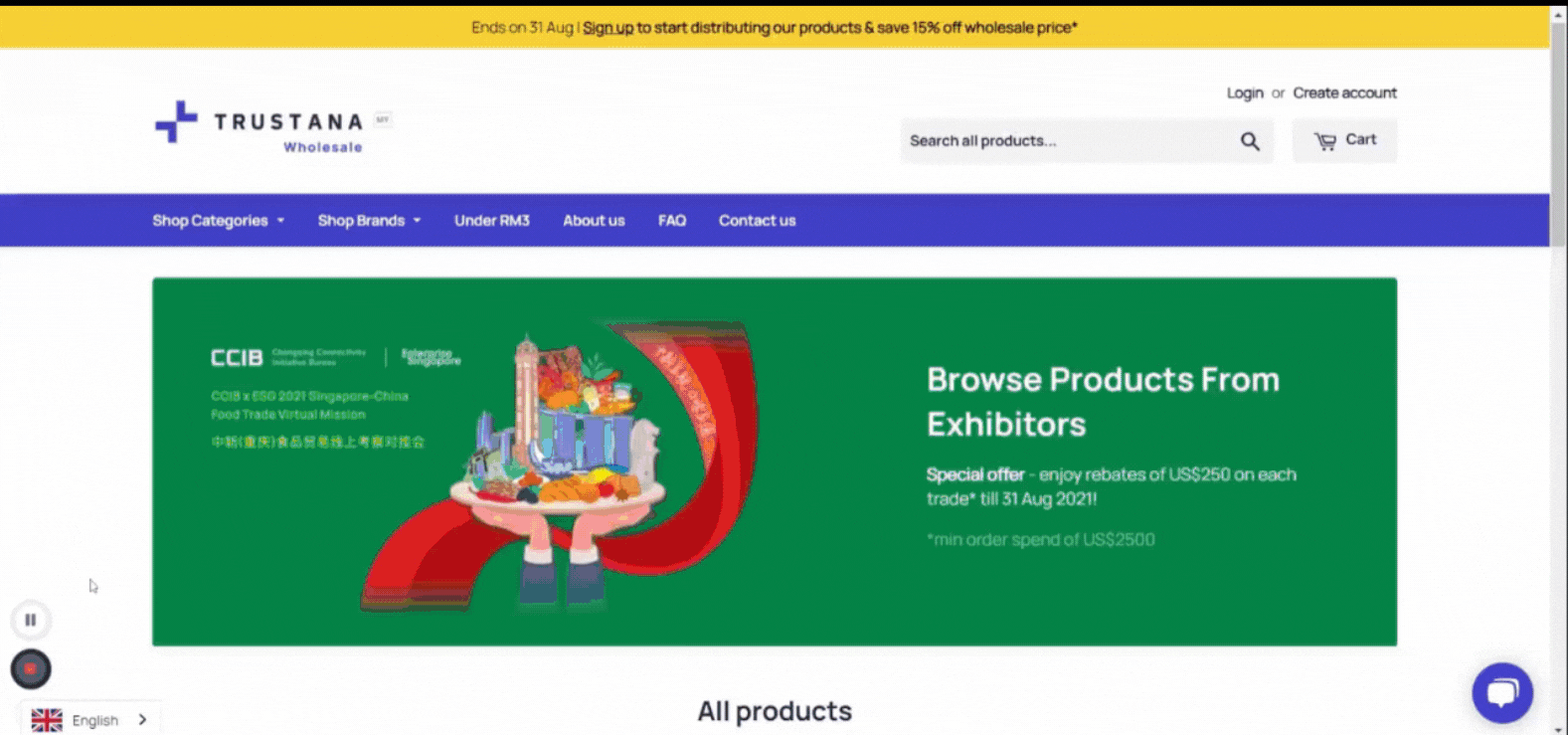 (Request for quote directly on the event platform on Trustana )
The platform is still available to buyers after the event, along with business matching and follow-ups for those who expressed interest.

Watch this 2 min video to get a download of what happened during the sourcing fair!
The way forward - harnessing the power of digital for an inclusive experience

This F&B Virtual Sourcing Fair is the first of many to come, marking Trustana's commitment to improve, simplify and innovate the process of international trade.

By alleviating challenges such as the need for physical travel, and providing a round-the-clock digital platform, we were able to connect suppliers and buyers from different countries to facilitate the various activities leading up to a cross-border trade - from initial sourcing all the way through to finding the best fit and eventually closing the deal.

Once again, the Trustana team is incredibly honoured to work with CCIB and ESG in delivering a fruitful and exciting event, and we look forward to bringing you more of such collaborations in the future.

If you would like to receive future invites to similar events, subscribe to our mailing list below to stay updated!
---

*The event was organised in accordance with local health and safety guidelines in Chongqing, China.